Discover the Magic of Glamour Witch Boutique: A Haven for Spiritual Seekers
Hello there! I'm Savanna Lefebvre, and I'm delighted to welcome you to Glamour Witch Boutique. As the owner and crafter, I pour my heart and soul into every magical creation you'll find here. Let me share a bit about myself and the essence of our shop.
Nestled in the vibrant city of Glendale, Arizona, I reside with my loving husband, two delightful cats, and one faithful dog. Creativity and passion are the driving forces behind everything I do, and they form the very foundation of Glamour Witch Boutique.
While I am currently working a part-time job to help with our financial obligations, my ultimate goal is to devote myself entirely to Glamour Witch Boutique. It's my burning desire to immerse myself fully in this enchanting venture, crafting magical tools, and cultivating a supportive spiritual community.
For over five years, I've been a practicing witch, captivated by the realms of magic and herbal medicine. It brings me immense joy to infuse these ancient practices into the products you'll discover at Glamour Witch Boutique. Each item is thoughtfully crafted with the intention of enhancing your spiritual journey and embracing the power of self-care.
I want Glamour Witch Boutique to be more than just a place to find magical tools. It's a haven where we can come together, support one another, and embark on a path of transformation and empowerment. As someone who has personally experienced the financial strains of medical bills and other needs, I understand the challenges we face. That's why it's my aspiration to return to working full-time at Glamour Witch Boutique, where I can pour my energy into creating a positive space for our community.
Your support means the world to me. By joining us on this enchanting journey, you're not only finding tools that resonate with your spirit, but you're also contributing to the realization of my dream. Together, we can create something truly magical.
Thank you for being a part of our community. Explore our offerings, connect with fellow seekers, and know that your presence makes a significant impact on our journey.
With love and magic,
Savanna Lefebvre
Owner and Crafter at Glamour Witch Boutique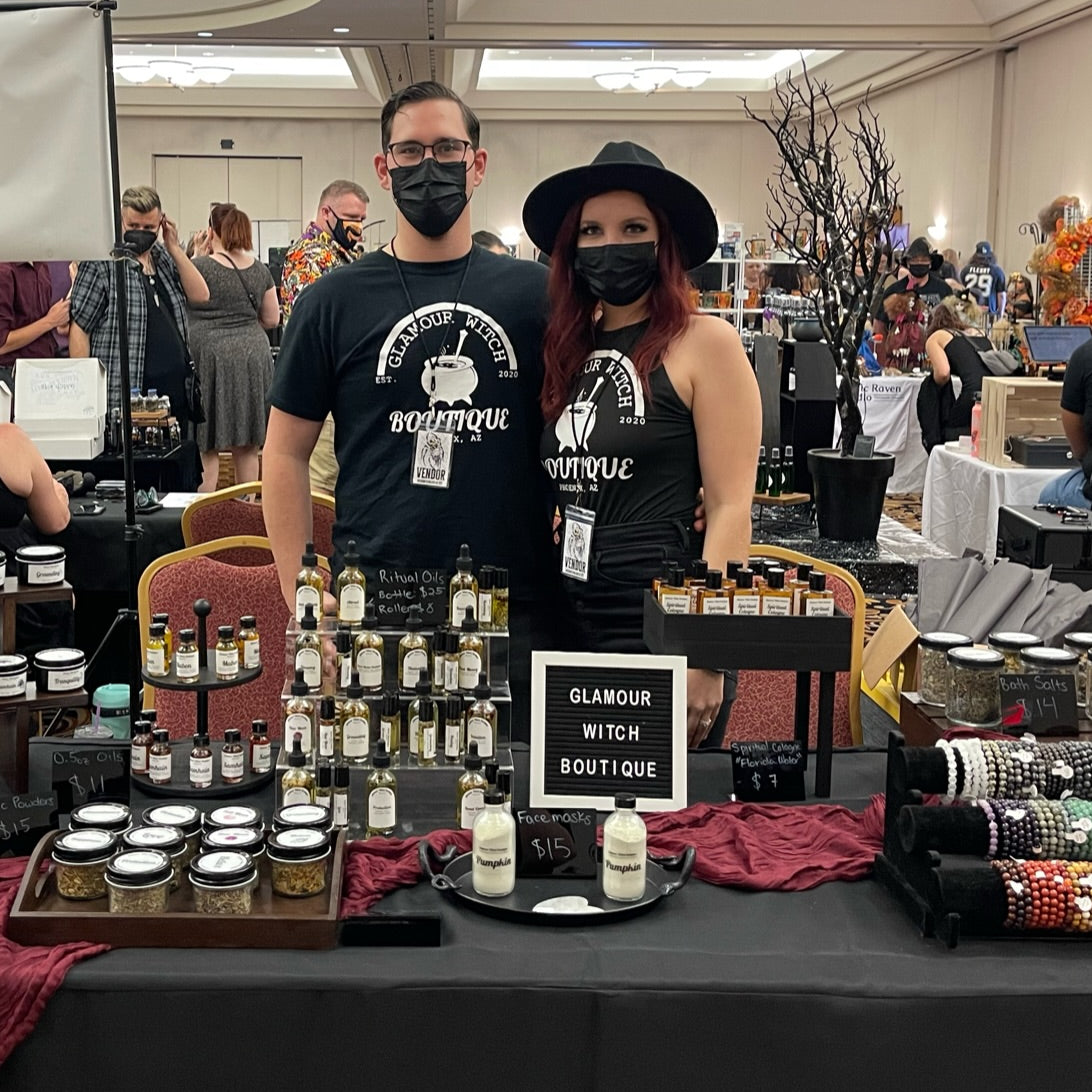 Wholesale Inquiries
Interested in carrying GWB products in your store? Or perhaps you're looking for custom gifts/favors? Feel free to contact us and let us know what you are looking for!
Inquire Here